Organisation Administration Functionality
---
Home ► Quick Access ► Organisation Administration Functionality ► Link Templates ► Create Link Templates
---
Create New Link Templates
Overview

OI has the ability to send Links via SMS. These function just like email templates.
Instructions
Log onto the Omni Intelligence website and navigate to Manage -> Link Templates.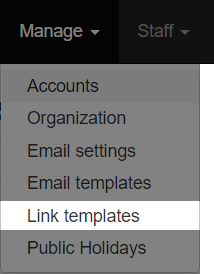 You will be presented with a list of existing link templates.
Click "Create New".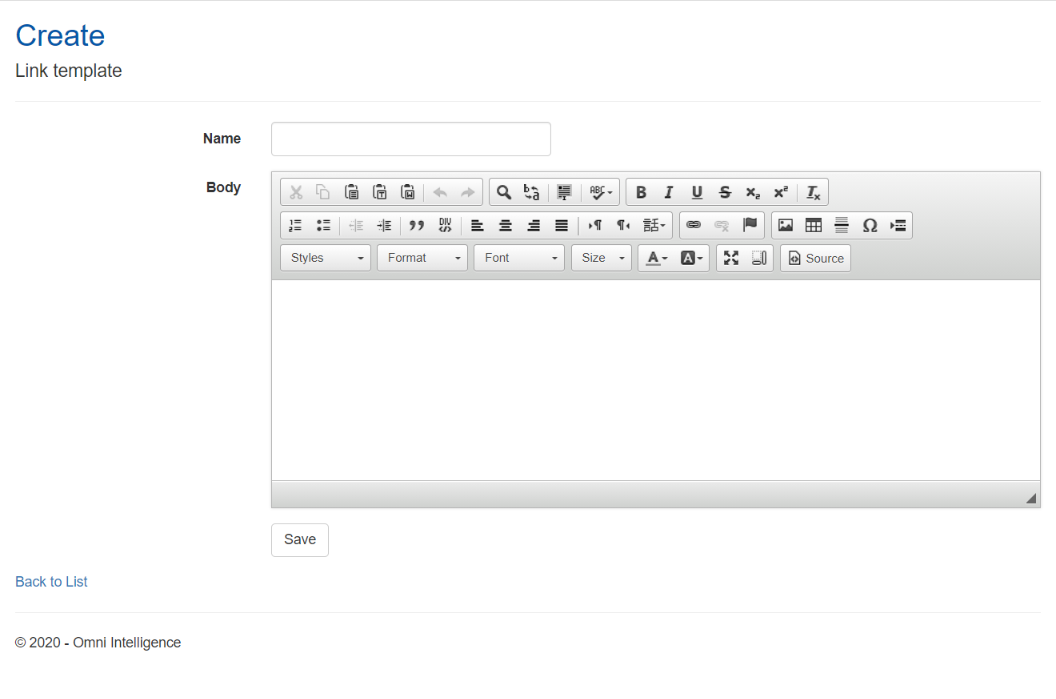 Enter a name.

Enter the message and link details as required.

Click "Save" to create the link template.