---
Home ► Quick Access ► Realtime Analytics ► ACL Permissions
---
ACL Permissions
Introduction

Omni Intelligence has enabled a new feature that enables the restriction of reports and displays to specific users. The Access Control List (ACL) sets the reports and displays which specific users are authorized to view or edit.
Instructions
Log on to OmniIntelligence as a user with Administrative permissions.

Along the top row will be a new button – Permissions.

Clicking it will raise a dialog pertaining to the Analytics template being displayed.
By default, all templates are available to all users (including any new users).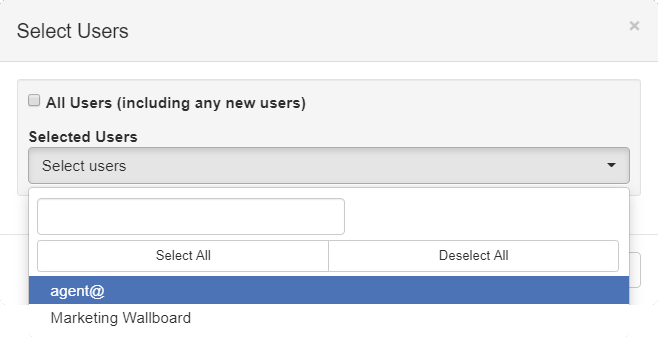 By unselecting all users, you can now select individual users from the list presented.

Once users have been selected, click "Save".

Then click "Save View" to apply the changes to the template.