---
Home ► Quick Access ► Realtime Analytics ► Content Types
---
Content Types Expanded
Overview

One of the features of OmniIntelligence is the ability to display its data fields in many formats and variations. These are: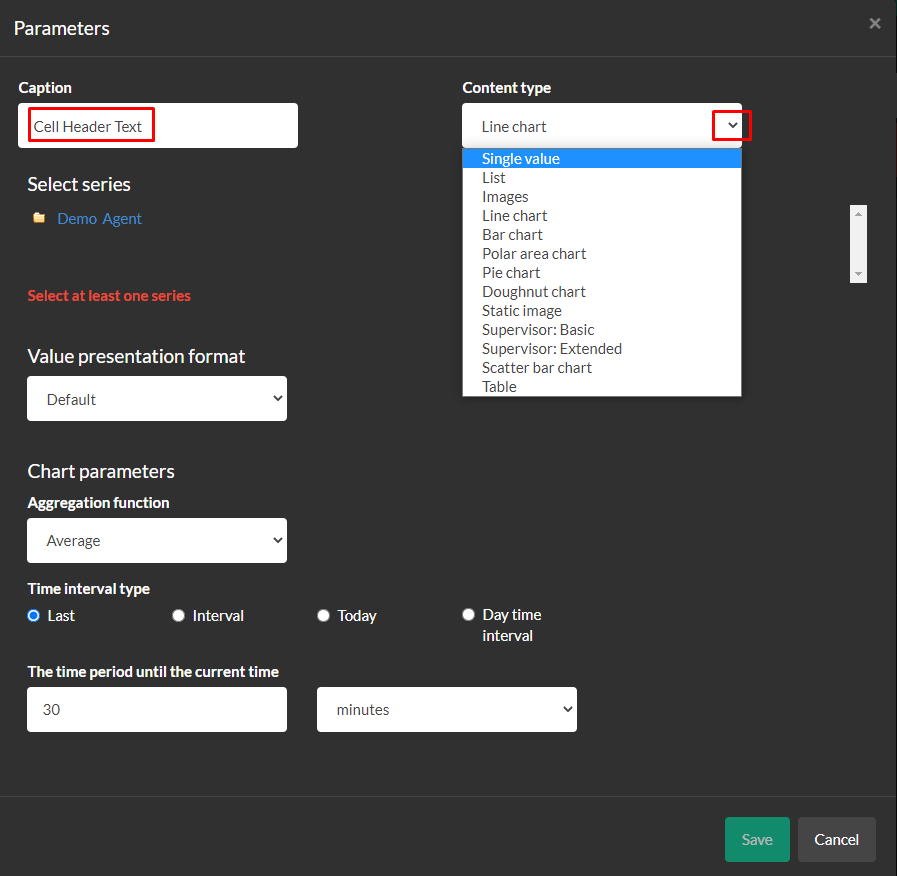 | Content type | Description |
| --- | --- |
| Single Value | Displays the most recent value of the selected data field in the cell. The value is scaled to fill up the whole cell |
| List | A basic list of selected data fields arranged in Filed\Value rows |
| Images | For fields which support image feeds (e.g. a webcam)* |
| Line/bar/polar/pie/doughnut charts | Graphical representation of data fields over a period of time |
| Static image | Displays a static image in the cell such as company logo |
| Supervisor: Basic | Shows basic agent information arranged in a list |
| Supervisor: Extended | Shows extended agent information with flexible sorting / filtration options as well as agent presence statuses |
| Scatter bar chart | Unlike the other types of charts, scatter chart presents data where X-coordinates of points are not evenly distributed; this type of chart is normally used for MPT scenarios where monitoring calls may arrive on different schedules |
| Table | Displays queue information in a tabular format. Supports thresholds and queues consolidation |
* Available only on demand, depending on the integration
Examples

The following are all using the 'Calls Waiting' field in default configurations.

TIP: Not all content types are appropriate for each Data field.

Please Note: Some images have been edited in size to make them fit better into the page.
Calls Waiting – Number (formatted to zero decimals)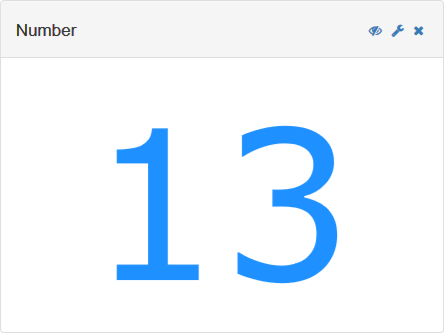 Calls Waiting – Line Chart

Calls Waiting – Bar Chart

Calls Waiting – Polar Area Chart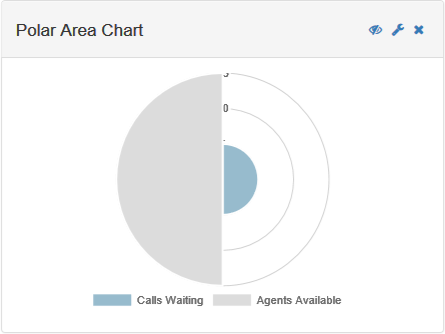 Calls Waiting – Pie Chart
Calls Waiting – List View

There are two examples of "List View" here. The top one has "with Timestamps" enabled.
Non-Value Examples

The following fields do not display values.

PLEASE NOTE: the label does not display over the image.

This enables you to display a static image. Supported formats are: GIF, Animated GIF, PNG, Transparent PNG, BMP, SVG, ICO.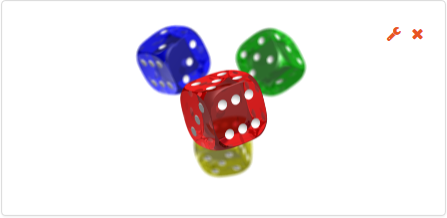 Further information can be found here.
The Supervisor Extended view enables the Agent Presence Status (reported from PureCloud) views to be filtered and customized. Details can be found here.
Calls Waiting – Images

If the call centre supports images (e.g. agent photos or web camera), that can be displayed on the dashboard using this type of field.

PLEASE NOTE: these must come from the PABX as a feed. This is not for displaying IMAGE FILES.

A table which enables the display of multiple fields and multiple queues simultaneously can be created and viewed in a tabular format. Details can be found here.